Introducing… LetMailBox
The All-In-One Broadcasting Toolkit!
First of all, let me explain what it is. LetMailbox is a conversion & engagement tool.
Brands like Apple, Netflix, Airbnb, HubSpot, Nike & similar companies are using these tools to engage with their subscribers.
How? By adding interactive elements in their emails where their subscribers can interact with.

Most probably you have also received one of their emails. Emails with a little thumb up/thumb down button at the bottom of the email.
Those elements are exactly what this LetmailBox Review is all about. It's about being interactive with your subscribers and getting to know what they like and what they don't like.
Here is a list of the elements that you can add:
Autoplay videos
Editable Yes/No Bar
Experience ratings
Feedback (stars, Emoticons, numbers, and thumbs)
Engaging Polls
Q&A Forms
Group Event Polls
Scarcity Timers
Personalized Images
Link Preview Cards (Google maps)
Buttons Footer Widgets
Social Badges
Social Share Buttons
Twitter Feed Embed
Youtube Embed
Video Embed
Google Maps Embed
Instagram Embed
Pinterest Embed
Image Embed
What elements are inside of LetMailBox?
First of all, when I was preparing this review, I was blown away by the many elements that were available.
In the screenshot below you will see a selection of the available options.
The most powerful part is when you create a new element.
You can do this by clicking on the orange button on the right top of the page.
Everything is really easy to understand.
When you log in you will see a 4 step system that explains how it works.
Create and customize your new element
Copy a small piece of code
Place the code in your email
View detailed reporting
And that's exactly how easy it is.
Setting up a new element can be done real quick.
When you create a new element, you can choose from all the different options that are available.
Analytics
Once you've send out your email and your subscribers start responding to your email, LetMailBox lets you exactly track all the details.
These are the details that you can see once your subscribers have interacted with your emails:
The ratings
Hourwise clicks
Daywise clicks
Browser-wise clicks
Device-wice clicks
Platform-wise clicks
And country-wise clicks
I think the most powerful and especially relevant is the data ratings. When you see the ratings you'll see exactly what your subscribers like or not which is very useful information.
Think about how powerful a poll can be. Ask your subscribers what content they like, and you'll be surprised by the response you will get. As a result, you can now send more targeted mailings.
Why is LetMailBox so powerful?
Good question!
One of the great things about adding interactive components into your emails is that your click rates will skyrocket up to 300%!
3x more clicks means 3x more sales!
Also, the more clicks and interaction a subscriber has with your emails, the better your deliverability will become. It's a well-known fact, that email providers measure the behaviour of their users. The more interaction, the better they will deliver your emails. B.t.w. If you like to see, here is another video I did, where I explain how to get more out of your email subscribers.
To give you an idea these are the reasons why you want to use LetmailBox in your marketing:
Create The Best Email Open Experience For Each Of Your Subscribers
Uses All The Conversion & Engagement Tools That Big Brands Like Apple, Netflix, Airbnb, HubSpot, Nike & More Are Using Today…
Get 400% ROI On Your Investment In Email Marketing
Grow Click Rates to 30% Using Videos with Mute Button technology
Integrate Your Social Media With Copy/Paste Simplicity
Engage Your Fans With Unresistable Widget
All Email Tools In One Easy To Use LetX Dashboard
Multilingual (English, Spanish, French, Italian, Portuguese, German, Dutch, and more
Works with any autoresponder
Fully Mobile Ready
Try it out yourself!
The great part is that you can also embed each element on your website. Want to see a live demo? Here is an example of LetMailBox in action.

The most important goal of email marketing influencers is to increase the ENGAGEMENT RATE of email marketing. INTERACTIVE EMAIL CONTENT increases the Click-To-Open Rate, and according Martech Adviser, adding videos to your email content can Boost Click Rates up to 300%. We put it to the test using LetMailbox Interactive ELEMENTS and TRIPLED our Click To Open Rate!
Conversion Triggers That Are Used
By TOP BRANDS Today!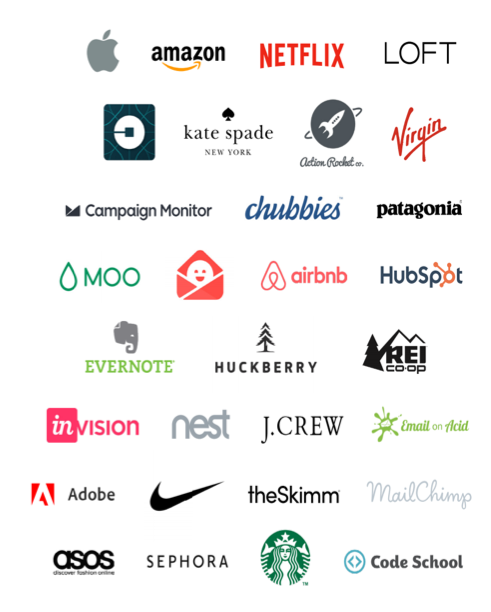 All These Companies Can't Be Wrong. Don't reinvent the wheel, if you can already use what works for multi-billion dollar companies!
TRIPLE Your Clicks & Sales With
This All-In-One TOOLBOX for
ANY EMAIL Broadcasts!
Conclusion
LetmailBox seems like a very good tool. The backend is very smooth, campaigns were easy to setup, and integration with the autoresponder was very easy. There are many components you can choose from LetMailBox the email surveys are the most powerful. All in all, this tool is very powerful for your email marketing.
Email marketing has gone through multiple revolutions, and you must keep updating your toolbox since it is still the best method to reach your customers and get sales. In my opinion, LetMailbox is the next tool a marketer needs to have.
Its modern technology allows the users to make monetizing emails and enhance the click-to-open rates, conversion rates, and the size of their businesses with ease. No matter which products you are selling, you can capture your customers with informative, interactive, and lively sales offers.
In conclusion, this application will help you to work and to stay on top, just like multi-billion-dollar companies.
Click to Open Rate BOOSTER Suite
LetMailbox you can create emails that do the pre-selling for you. And with our mute button technology, you will see your clicks throughs skyrocket. Because who doesn't want to hear the sound on a video, right? With LetMailbox you can upload any video and convert them into click magnete that you strategically place in your emails and starts autoplaying whenever your subscriber opens your email.
But it doesn't stop there… we have added the latest engagement, scarcity, personalisation & conversion technologies to this powerful app to get that result you are looking for – The CLICK! That click that lets your subscriber go to your webinar, offer, store or questionnaire, you name it, LetMailbox will get you those click results!
BRANDING Your Emails The RIGHT WAY!
With LetMailbox you can brand your emails the RIGHT WAY, by using attractive media and widget that LetMaibox creates, that you can strategically place in your emails with copy/paste simplicity.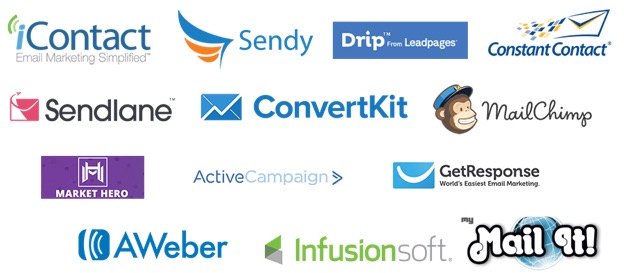 Works with any autoresponder!
LetMailbox Will Change Your Subscriber
Email Open Experience And Make Them CLICK!
Let Your Email Broadcasts
Do The PRE-SELLING For You!
The All-In-One Broadcasting Toolkit!
We understand that you have put all the time, energy, and cost into your site, store, webinar, social media pages, groups or any other place you direct your subscribers. With LetMailbox your subscriber will enjoy opening up your emails, see at a glance what your message is conveying and easily click on any of the widgets created!